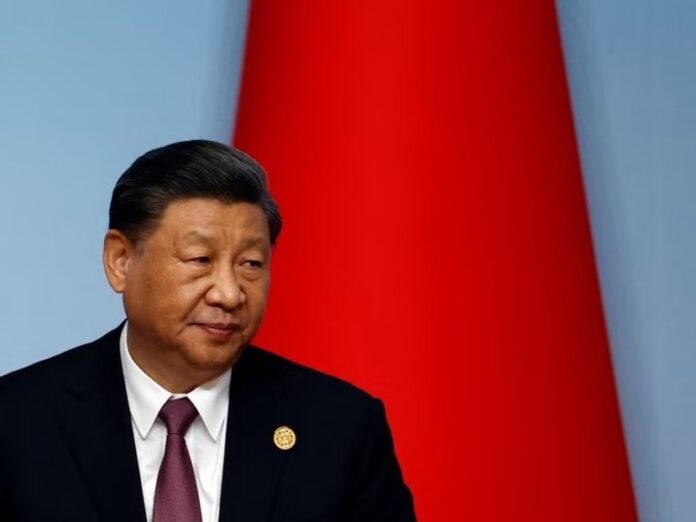 BEIJING: China's President Xi Jinping, on an inspection tour of a major industrial province, renewed his call for greater innovation and technological self-reliance, as the United States intensifies curbs on Chinese access to advanced technologies.
China should accelerate the upgrades of key technologies and core products, state-run Xinhua news agency reported on Friday, citing Xi during his visit to a company's high-tech manufacturing zone in eastern Jiangsu province.
"With the rapid development of information technology and the emergence of disruptive technologies at any time, it is necessary to maintain a solid footing on the path of innovation and contribute to the realisation of high-level self-reliance in technology," Xi said.
Xi's call to strengthen technological innovation comes as U.S.-China tensions over semiconductors that began with the Trump administration's trade war intensify under President Joe Biden's leadership.
Washington is mulling new restrictions on sales of artificial intelligence microchips, following a sweeping set of export controls last year to cut China off from certain semiconductor chips made anywhere in the world with U.S. equipment.
The United States is also considering restricting flow of its investments and know-how into Chinese companies working on advanced semiconductors, artificial intelligence and quantum computing.
To protect the development of China's technology sector, Xi has increasingly called for more self-reliance and the need to achieve scientific breakthroughs, turning even to state firms to win the "battle" of key core technologies and safeguard China's industrial security.
Earlier this week, China abruptly announced export controls of two metals widely used in semiconductors and electric vehicles aimed at protecting its national security and interests, with Chinese state media and a policy adviser saying it was "just a start."
The United States is seeking a healthy competition with China based on fair rules that benefit both countries, not a "winner-take-all" approach, U.S. Treasury Secretary Janet Yellen told Chinese Premier Li Qiang on Friday in Beijing.
Yellen's trip to China comes weeks after a visit by Secretary of State Antony Blinken, who agreed with Xi that the mutual rivalry should not veer into conflict.