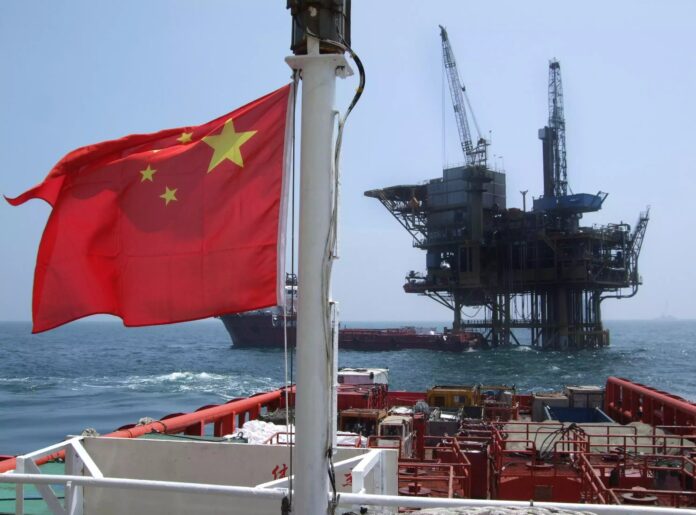 BEIJING: China has announced export restrictions to take effect from Aug. 1 on some gallium and germanium products, metals used in computer chips and other products, citing national security interests.
China produces around 60per cent of the world's germanium, or 180 metric tons in 2022, and over 90per cent of the world's gallium, about 606 tons last year, according to research firm Antaike.
Output of both metals rose 16per cent in 2022, the firm says.
Here are some facts about major germanium and gallium producers in China.
YUNNAN GERMANIUM, AN ESTABLISHED PRODUCER
Headquartered in southwest China's Yunnan province, Yunnan Lincang Xinyuan Germanium Industry Co. Ltd. extracts germanium from its own germanium mines and germanium-containing lignite coal mines.
It has an annual capacity of 47.6 metric tons of germanium ingot, 60 tons of germanium tetrahydride – used to build 5G infrastructure – and 300,000 germanium wafers for solar cells.
YUNNAN CHIHONG, A GROWING GERMANIUM PRODUCER
Yunnan Chihong Zinc & Germanium Co, a subsidiary of state giant Aluminum Corporation of China (Chinalco), says it is China's top producer of primary germanium, with output of 56 metric tons of germanium products in 2022.
It has proven germanium resources linked to lead and zinc ores of over 600 metric tons, accounting for around 17per cent of the country's total, it says.
The company's main business is producing zinc, lead, silver, gold and other products but it increased germanium production by almost 10 tons last year.
It also started a production line for optical fiber ultra-high purity germanium tetrachloride, with annual output of 30 metric tons.
CHINALCO, A MAJOR GALLIUM PRODUCER
State aluminium giant Chinalco has three gallium production plants, one each in central China's Henan and southwestern Guangxi and Guizhou provinces.
It has annual production capacity of 200 metric tons of gallium metal and produced 146 metric tons in 2022.
Chinalco Chairman Duan Xiangdong said in April the company aims to "nurture" leading minor metal companies, according to a statement on its website that did not provide further details.
OTHER GALLIUM PRODUCERS
Shanghai-based aluminium and alumina producer East Hope, Zhuzhou Keneng New Material Co Ltd based in Zhuzhou in central China's Hunan province and Zhuhai Fangyuan based in southern Guangdong province also make the metal.
Shanxi province-based Xiaoyi Xingan Gallium Industry Co. Ltd is a joint venture between Xiaoyi Xing'an Chemical Co. and Nanjing Jinmei Gallium Industry Co. Ltd., a subsidiary of U.S.-based semiconductor wafer maker AXT Inc.
China is the world's top aluminium producer and gallium is made during the processing of alumina into aluminium.
(US$1 = 7.2355 Chinese yuan renminbi)