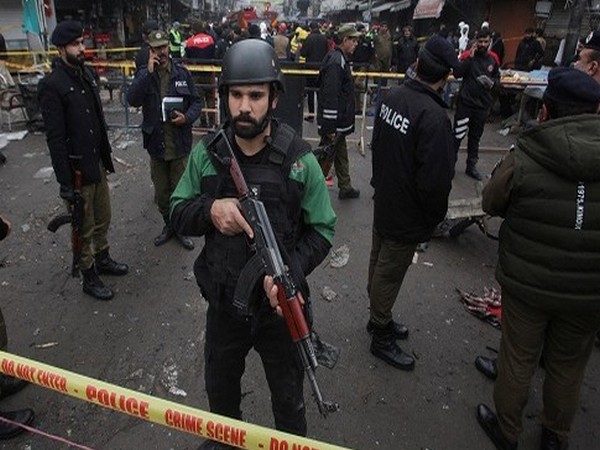 Karachi [Pakistan], March 18: A police patrolling party on Friday was attacked by armed men on a motorcycle in Karachi.
According to the police, unidentified armed men opened fire at a police patrolling party near Musharraf Park in the Pak Colony area of Karachi.
Police said that the police party tried to stop three suspicious men on a motorcycle.
Senior Superintendent Police (SSP) Keamari said that the assailants opened fire at the police party instead of stopping the motorcycle.
The police officials retaliated and arrested an accused in injured condition, whereas, his accomplices managed to flee from the scene.
A group of people armed with weapons, axes and batons attacked and injured a police team at Supreme Court Housing Society.
A case was registered over the incident at the Shahzad Town police station against 16 people, including three women.
According to the FIR, the group armed with pistols and axes attacked labourers who were constructing the boundary wall of the Supreme Court Society at Tamma. They also brought an excavator and started demolishing the boundary wall with the intention of grabbing the land.