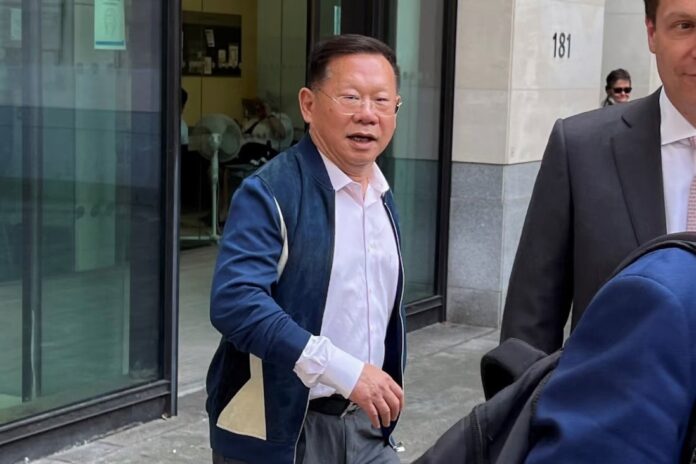 Chinese property tycoon Zhang Li admitted bribing a top San Francisco building official to win permits for a construction project and will not face criminal charges under an agreement he reached with US prosecutors.
Zhang Li, 70, of Guangzhou, China, was charged by the US in 2021 and arrested last year in the United Kingdom, prosecutors said in a statement. After six months he agreed to be extradited. His admission stems from a larger public corruption scandal prosecuted by multiple city and federal agencies, resulting in charges against 14 people including the former head of San Francisco's Department of Public Works.
Zhang, the co-founder of Guangzhou R&F Properties Co. Ltd., will get the case dismissed in three years if all conditions of the so-called deferred prosecution agreement are met, including paying restitution, according to a filing in San Francisco federal court. If he had been convicted of the US charges, he could have faced as long as 20 years in prison.
"We are pleased that Mr. Zhang has returned to China and the charges against him will be dismissed pursuant to an agreement with the US government," said his lawyer, Hartley M.K. West.
Zhang bribed the public works director, Mohammed Nuru, with food, drinks, luxury lodging, and transport during a trip Nuru took to China in 2018, prosecutors said. In exchange, Nuru gave Zhang and his company favourable treatment and city approvals for the development of a mixed-use project in San Francisco.
The criminal charges against Zhang and the agreement "send a clear message that this office will not tolerate the corruption of public officials," including individuals "acting from outside of the United States," First Assistant US Attorney Patrick Robbins said in the statement.
Nuru was sentenced in August to seven years in prison after pleading guilty to defrauding the public of its right to his honest services.