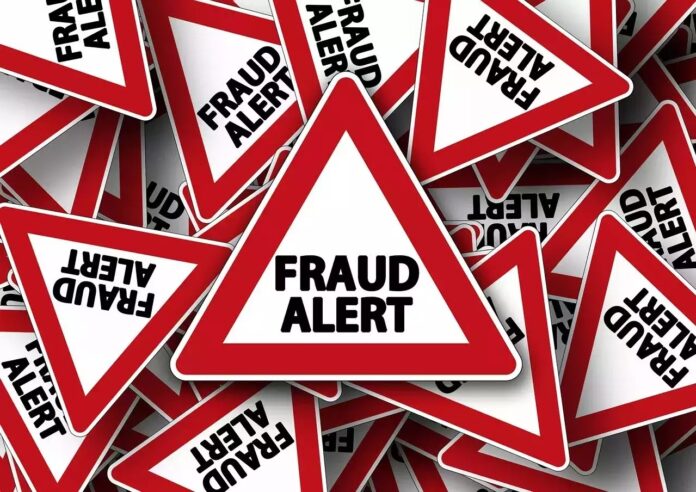 London, Jul 28: A 28-year-old Indian-origin fraudster who targeted elderly and vulnerable victims in a scam impersonating a police officer or a bank official has been sentenced by a London court to eight years of imprisonment on nine counts of fraud by false representation.
Kishan Bhatt was sentenced at Snaresbrook Crown Court on Tuesday, after pleading guilty in November last year at the same court, the Metropolitan Police said.
An investigation by the force's Specialist Economic Crime team found Bhatt had defrauded nine victims out of more than GBP 260,000 in total, besides numerous further attempts that were blocked by financial institutions or jewellers.
"Fraud is far from a victimless offence, and the repercussions for the numerous victims involved in this situation extend beyond mere financial loss," said Detective Constable Sarah Cook, from the Met's Economic Crime division.
"The emotional toll has been immense, leading to severe distress and devastation for those affected. Without the bank's goodwill gesture, these victims would have been deprived of their life savings," she said.
"The outcome demonstrates the unwavering commitment of the Met in relentlessly pursuing individuals like Bhatt who engage in fraudulent activities.
Our determination remains resolute in ensuring that such offenders are held accountable and brought to justice," she added.
The Met Police were able to identify victims in London and Norfolk, eastern England after a jeweller in London's Hatton Garden area contacted police about an elderly, vulnerable woman attending their shop to buy gold.
Bhatt's accomplice Artiom Kiseliov, 35, was sentenced to four-and-a-half-years' imprisonment last year in April on one count of fraud by false representation at Kingston Crown Court, outside London in Kingston Upon Thames.
Kiseliov's arrest followed a suspicious jeweller contacting police in relation to a 90-year-old victim who had been contacted by a man claiming to be a police officer who had arrested a male with her bank card.
The caller told the old lady she needed to protect her money and to do this she needed to invest in gold and jewellery as fraudsters would not be able to access it this way.
She was instructed to buy expensive watches in excess of GBP 90,000 over a two-week period and then Kiseliov attended her home address to collect these on a number of occasions. She was advised that the men would keep them safe for her.
In January 2022, Bhatt and Kiseliov drove her to Hatton Garden in London in an attempt to get her to buy gold as she believed she was helping the police with their investigation. The men had told her that the jewellers were corrupt and they would value the gold she bought, which would confirm the corruption.
The jewellers asked for identification and told the woman to return another day whilst they completed ID checks and ordered the gold to store. She was driven to further jewellery stores by the fraudsters and made purchases, however, these were still pending when police were alerted and were cancelled by the jewellers.
Met Police detectives launched an investigation and identified the vehicle Bhatt and Kiseliov used to transport the victim to these jewellers. Further enquiries obtained a phone number for Bhatt under an alias he was using.
The police were able to establish that between September 2020 and May 2022, Bhatt targeted nine victims aged between 29 and 90 who were approached whilst he posed as a bank employee, a landlord and a police officer. Once he had gained their trust, he transferred money out of their accounts.
The majority of the money has been refunded to the victims by banks, the Met Police said.