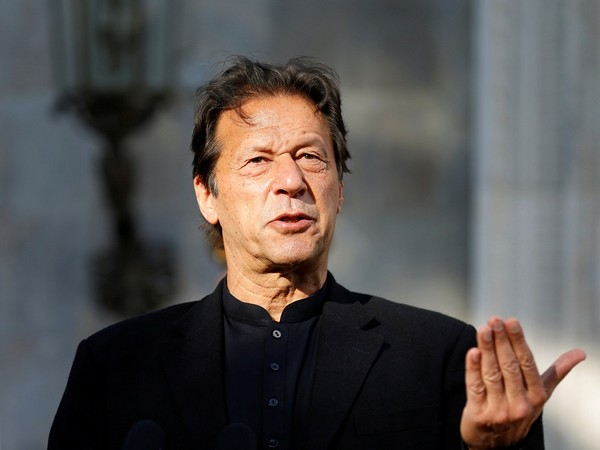 Islamabad [Pakistan], March 6: Pakistan Tehreek-e-Insaf (PTI) chief and former prime minister Imran Khan will appear before the Lahore High Court on Monday seeking protective bail in three FIRs lodged against him including the Toshakhana case, Geo News reported citing Khan's lawyer.
The bail plea was filed after the Islamabad police reached former prime minister Imran Khan's Zaman Park residence to arrest him but returned after assurance from his legal team that he will appear before the court.
According to Azhar Siddique Khan's lawyer, the bail pleas were filed at the Chief Justice House on Sunday.
The counsel shared that they have applied for bail in the two cases registered against the PTI chief at Islamabad's Ramna Police Station and Toshkhana case, reported Geo News.
Two separate cases against the PTI chief were registered at the Ramna Police Station after the vandalism at Judicial Complex and Islamabad High Court during Khan's appearance last week.
The 70-year-old ousted former prime minister has thrice skipped indictment hearings in an Islamabad sessions court in the case.
Khan is accused of allegedly concealing details of the gifts in his assets declarations he retained from the Toshakhana, a repository where presents handed to government officials from foreign officials are kept, the sources reported.
Officials are legally allowed to retain gifts if they pay a pre-assessed amount, typically a fraction of the value of the gift.
The Toshakhana case refers that Imran had not shared details of the gifts he retained from the Toshaskhana (during his time as the prime minister) and proceeded with their reported sales, a case was filed by lawmakers from the ruling coalition last year.
On October 21, the Election Commission of Pakistan (ECP) concluded that the former premier had indeed made "false statements and incorrect declarations" regarding the gifts.
The Toshakhana is a department under the Cabinet Division that stores gifts given to rulers and government officials by heads of other governments and foreign dignitaries.
According to Toshakhana rules, gifts/presents and other such materials received by persons to whom these rules apply shall be reported to the Cabinet Division.
The watchdog's order had said Imran Khan stood disqualified under Article 63(1)(p) of the Constitution.