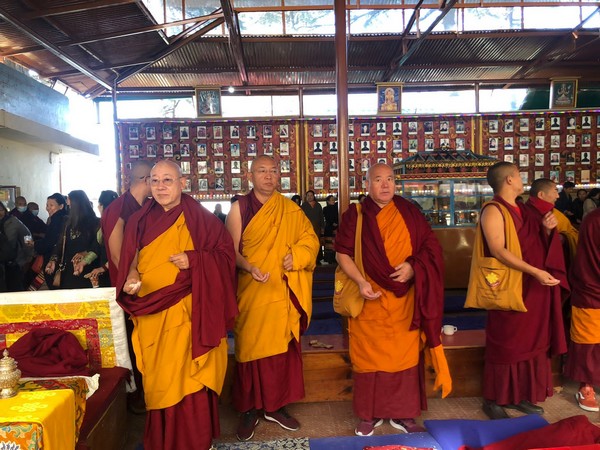 Lhasa [Tibet], February 27: A press statement Human Rights Council of the United Nations (UN) released on 6 February in Geneva has come out with a shocking revelation that the Chinese government is running a chain of residential schools where about a million Tibetan children are forcibly lodged in order to wipe out their Tibetan cultural identity and to brainwash them into Chinese Han culture.
The three experts Fernand de Varennes, Farida Shaheed and Alexandra Xanthaki who are respectively Special UN Rapporteurs for minority issues, right to education and cultural rights, said in their joint statement, "We are very disturbed that in recent years the residential school system for Tibetan children appears to act as a mandatory large-scale programme intended to assimilate Tibetans into majority Han culture, contrary to international human rights standards."
In their study, they discovered that Tibetan children, forcibly taken away from their families are lodged permanently into specially established schools across the Tibet Autonomous Region (TAR) as well as in other parts of original Tibet which are now part of adjoining Chinese provinces.
As already alleged repeatedly by various Tibetan groups, including the Central Tibetan Administration, which was established by the deposed and exiled ruler of Tibet Dalai Lama, education in the Tibetan language has been banned across Tibet and the education medium has been changed exclusively to Mandarin Chinese. There have been many cases where community schools, run by Tibetan volunteers to impart Tibetan language teaching are shut down, razed and the teachers were sent to jail.
In newly established special schools which are run by the Chinese Communist Party (CCP), the children are not allowed to visit their families and are punished for talking to each other in the Tibetan language.
Commenting on this statement of UNHRC experts, GonpoDhundup, President of the Tibetan Youth Congress said, "President Xi Jinping has not only closed Tibetan language schools across Tibet but his government has started a new movement of snatching away Tibetan children as young as four and five years from their parents and pushing them into residential Chinese language schools. In the name of education, these little kids are being subjected to communist brainwashing and loyalty to the CCP.
It is interesting to note that the campaign of using education to convert Tibetan children into 'patriotic Chinese citizens has gained momentum following the sudden and unannounced visit of President Xi to Tibet in July 2021.
During his visit to Lhasa, President Xi addressed a special gathering of the cadres of the CCP and the Chinese administrators of Tibet in which he had called upon them to work for establishing Tibetan Buddhism with Chinese Socialist Character.
The statement of the UNHRC Rapporteurs referred to the directives of China's Central Conference on Ethnic Affairs which was issued in August 2021 soon after Xi's above-mentioned call in Tibet. According to this statement, the Conference had asked all ethnic groups of China to ensure that the "interests" of the Chinese nation were above all else. China's ongoing campaign of confining millions of Uygur Muslims of Xinjiang into a vast range of concentration camps across the occupied region is also aimed at eliminating Islam from the minds of the population in order to mould them into a uniform Chinese socialist identity.
Interestingly, almost all Islamic countries including Qatar, Pakistan and Indonesia have been voting every time to protect China from the scrutiny of its actions against the Muslim population of Xinjiang.