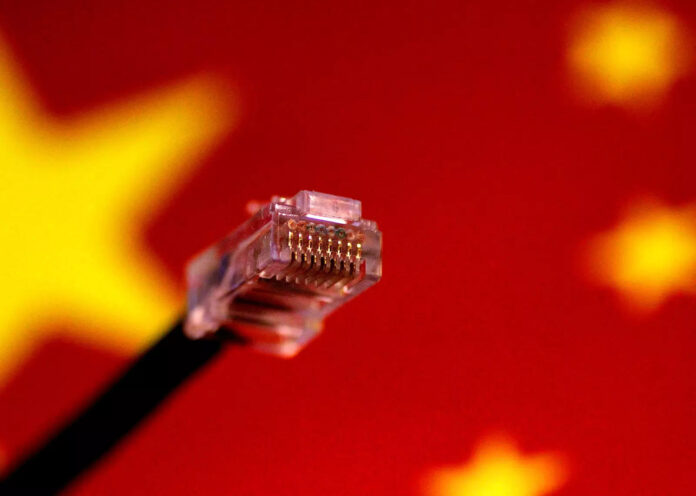 BEIJING: China's science and technology policies should aim to build the country's strength and self-reliance, while companies take the lead in pushing innovation, Premier Li Keqiang said on Sunday.
The country effectively countered external attempts to suppress and contain China's development over the past five years by promoting development of the real economy through innovation and fostering new drivers of growth, Li said, without naming any countries.
China is under increasing pressure from the United States, which has cited national security in restricting access to Chinese semiconductors and artificial intelligence technology.
President Xi Jinping has urged the nation to strengthen its self-reliance in science and technology and continue to strive as a global tech power.
"Scientific and technological policies should aim at building up our country's strength and self-reliance in science and technology," the outgoing premier said in his work report to the opening of the annual meeting of China's parliament.
"The new system for mobilizing resources nationwide should be improved, we should better leverage the role of the government in pooling resources to make key technological breakthroughs and enterprises should be the principal actors in innovation."
Li said China should accelerate the research and development of cutting-edge technologies and promote their application. The development of the platform economy should be supported and regular oversight conducted, he added.
The platform economy comprises China's largest tech companies, such as Alibaba Group and Tencent Holdings. Such firms were the targets of a long, bruising regulatory crackdown that Beijing says it is now easing.
China's finance ministry and its state planner, the National Development and Reform Commission (NDRC), published reports on Sunday that underlined their support for these goals.
The finance ministry said it would boost special funds for the industrial and manufacturing sectors by 4.4 billion yuan this year to 13.3 billion yuan ($1.93 billion), to support areas such as integrated circuits. It announced 6.5 billion yuan for science and tech advancement at the local level, an increase of 2 billion yuan.
The NDRC said it would accelerate the construction of hard tech infrastructure, including in artificial intelligence, 5G and big data, and promote the healthy development of instant-delivery online retail and e-commerce livestreaming, key marketing channels for China's consumer sector.
It said it would consolidate China's "leading position" in areas such as electric vehicles and solar panels, where the country occupies key places in the global supply chain.
Still, the state planner warned that China's supply chains faced the risk of numerous bottlenecks and "chokepoints", saying government would plan and implement a number of major science and technology projects to increase the country's strength in the "frontiers of international competition".