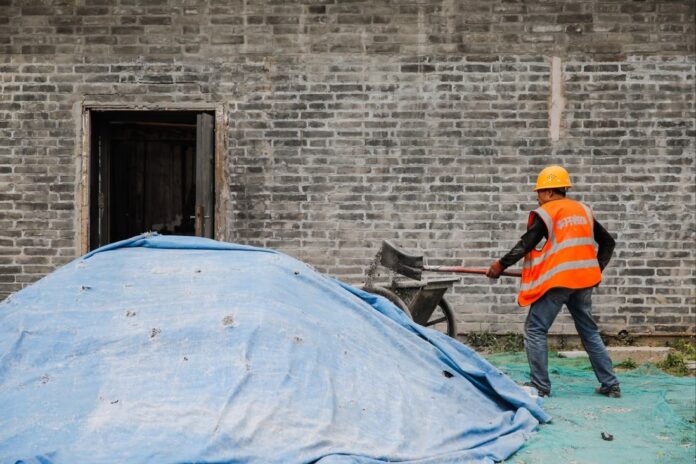 Many Chinese companies are still struggling with overdue payments, despite modest improvement following Beijing's reopening of borders that ended nearly three years of zero-Covid controls, according to a new report.
Coface, a global trade credit insurance group, said on Tuesday in its latest China Corporate Payment Survey, involving 1,000 Chinese companies, that the average payment delay fell from 86 to 83 days in 2022.
That duration was also below the five-year average of 87 days.
"In the face of tight liquidity and mobility restrictions that disrupted payment processes, Chinese business showed greater flexibility in giving credit terms," said the report, based on research conducted between December and March.
We are considering suing the official department for the arrears but … many local government departments do not repay the arrears on time
Longer credit terms contributed to fewer incidents of payment delays last year, Coface found, as 40 per cent of the polled companies reported overdue payments, down from 53 per cent a year prior.
Strict coronavirus controls, China's economic slowdown and rising raw material costs were among the main reasons cited for such delays, the report said.
John Lin, a project manager at a state-owned enterprise in Guangdong, has been seeking to collect a long-overdue payment owed by a local government in nearby Fujian province.
"The local government is in relatively good financial shape, but it still owes us the payment for an energy-saving project that has been in arrears for more than five years," Lin said. "We are considering suing the official department for the arrears but were told by legal advisers that, currently, many local government departments do not repay the arrears on time. And once the litigation process is started, the process can take up to two or three years."
The survey findings showed that more polled companies offered credit loans above 90 days. The report also noted that more firms favoured credit terms of less than 30 days, "likely reflecting the increased caution that these respondents have towards cash flow and credit management amid higher market uncertainty and weaker growth".
As a result, the average payment terms increased to 81 days in 2022 from 77 days the previous year.
The survey reported a sharp rise in the proportion of companies that reported unchanged or decreased amounts of overdue payments – to 79 per cent in 2022 from 58 per cent in the previous survey. But small businesses that relied on the domestic market saw a rising total of overdue payments.
"It's becoming harder to get the money owed to you by your state-owned-enterprise clients. They will let us pay the wages of migrant workers in time, but other payments are not always paid on time," said Terry Feng, a private subcontractor of a state electricity project in southern China.
The survey also found that fewer companies faced "ultra-long" payment delays, falling to 36 per cent last year from 64 per cent in 2021. These entail payments overdue by more than six months, exceeding 2 per cent of annual turnover.
On average, Coface said, 80 per cent of such payments were never made, representing a big cash-flow risk for small companies.
Expectations for sales and cash flow in the next 12 months showed greater optimism, albeit more modest, Coface said. Those firms anticipating improved sales performance in the coming year rose to 50 per cent from 44 per cent in 2021. And 49 per cent projected improved cash flow, compared with 27 per cent in 2021, Coface said.
Businesses in the chemical sector were found to be most vulnerable to funding risks.
More than a third, 34 per cent, of respondents in chemicals reported ultra-long payment delays exceeding 10 per cent of turnover, up from 26 per cent in 2021, putting the sector highest among all 13 in the survey, Coface said.
A similar trend was also seen in the wood sector, with the proportion of respondents reporting ultra-long payment delays jumping to 20 per cent last year from none in 2021.
Coface said the construction sector had the longest average payment delay, at 96 days, even as the Chinese government was easing restrictions on financing for the sector after a crackdown on developers' high reliance on debt began in 2020.