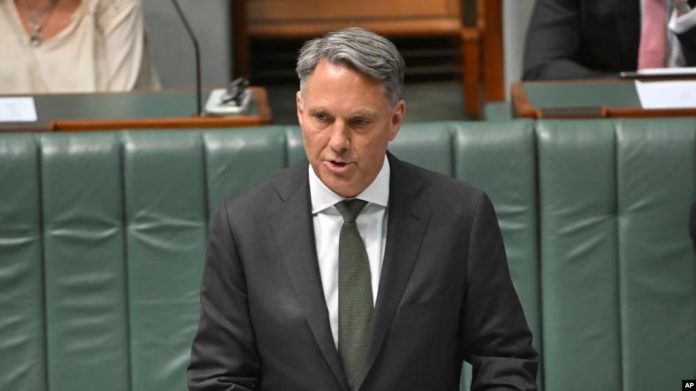 Australia's digital spy agency has identified China as the major backer of serious hacking against Australian companies and critical infrastructure.
The Australian Signals Directorate, or ASD, Wednesday released its cyber threat report for the past year.
It stated that serious attacks on federal government agencies or critical infrastructure that led to the "extensive compromise" of sensitive data have increased from two to five in the past year.
The ASD report identifies China as a major conspirator, followed by Russia and Iran.
In the community, more Australians are reporting being targeted by cyber criminals. Almost 94,000 reports of cyber crime were made to law enforcement agencies by individuals and businesses across the country, a rise of 23 percent from the previous year.
The period of review includes last year's high-profile breaches at Australia's second-largest telecommunications company, Optus, and its biggest health insurance firm, Medibank.
The ASD is also working with port operator DP World, whose computer systems were infiltrated by unknown or unidentified hackers, causing the closure of major Australian ports over the weekend.
Richard Marles, Australia's deputy prime minister and defense minister, told the Australian Broadcasting Corporation Wednesday that the government is boosting its efforts to deter foreign-based hackers.
"From a government point of view, we are seeing state actors showing more interest in our critical infrastructure and so, you know, we are investing $10 billion (Australian) dollars over 10 years to the Australian Signals Directorate, which effectively sees a doubling in its size to bolster our cyber capacity, to bolster our cyber defenses," he said.
Marles acknowledged that while China is Australia's largest trading partner, it is also "a source of security anxiety for our country."
In May, Australia joined its Five Eyes intelligence sharing network, which includes the United States and Britain, in identifying China as responsible for cyber attacks on infrastructure in the U.S.
Canada and New Zealand are also part of the alliance.
So far, there has been no response from authorities in Beijing over the claims of China's complicity in global cyber attacks.
The ASD report also highlighted the actions of Russian criminals during the war in Ukraine as an example of state-supported cyber attacks.
It states, "Destructive malware was…used against critical infrastructure in Ukraine."