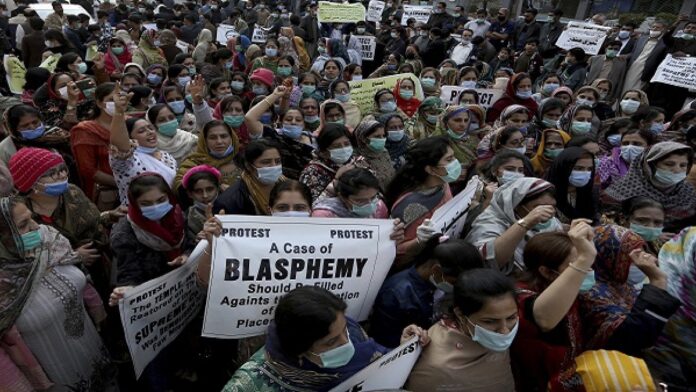 As a leader of Pakistani American community of Staten Island, I want to bring something to the attention of the people of Staten Island and the Staten Island Advance.
Pakistan is a nuclear power in Southeast Asia with 240 million people.
Due to deteriorating economic and political conditions in Pakistan, members of the Pakistani American community of Staten Island, which is close to 10,000 people living in our borough, are very upset because of what is happening to their motherland.
The current prime minister and 70 % of his cabinet are all indicted and are on bail and still running the government with the support of an army chief and his corrupt criminals who are army generals.
There are human rights violations everywhere in the country.
Men, women, children and journalists are being put in jail because they are supporting the former Prime Minister, Imran Khan, whose popularity is currently at 90%.
There is no law or constitution rule in the country.
Supreme Court judges are harassed to give no relief to the people of Pakistan.
As of today, there are 10,000 political prisoners, including women and children, being tortured by the authorities, even people from the USA, who are American citizens of Pakistan descent, when traveling to Pakistan are stopped at Pakistani airports and harassed and asked for money before they are entered into the country.
It is very sad to see what is happening to this world.
Upon the request of the Pakistani-American community of Staten Island, I reached out to our congresswoman, Nicole Malliotakis, to look into these atrocities in Pakistan.
Congresswoman Malliotakis was very gracious to the community outcry and sent a letter to Secretary of State Anthony Blinken.