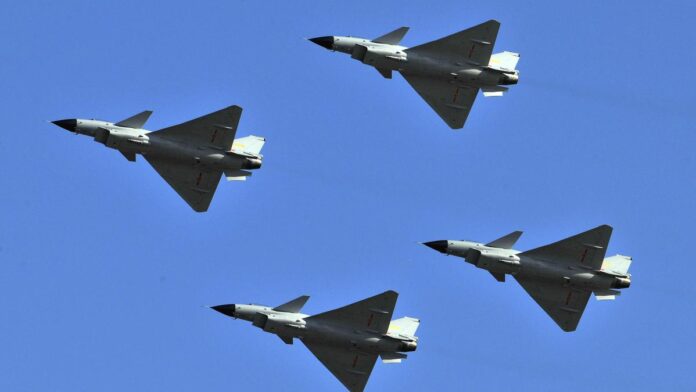 China sent dozens of warplanes, including fighter jets and bombers, toward Taiwan, marking a forceful display.
That's according to a statement Saturday from the island's Defense Ministry. The move came days before the democracy plans to hold military exercises aimed at defending itself against a possible invasion.
Taiwan says the Chinese People's Liberation Army sent 37 aircraft and seven navy vessels around Taiwan between 6 a.m. Friday and 6 a.m. Saturday.
Among them were J-10 and J-16 fighters and H-6 bombers. More than 20 of the detected warplanes crossed the midline of the Taiwan Strait — an unofficial boundary considered a buffer between the island and mainland — or entered Taiwan's air defense identification zone.