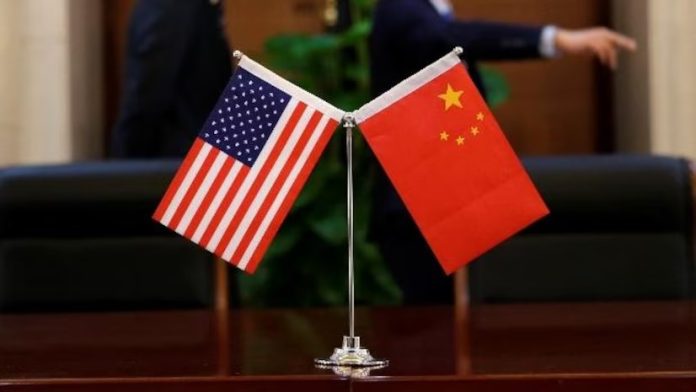 The US Treasury Department and China's Ministry of Finance launched a pair of economic working groups on Friday in an effort to ease tensions and deepen ties between the nations.
Led by Treasury Secretary Janet Yellen and Vice Premier He Lifeng, the working groups will be divided into economic and financial segments.
The working groups will establish a durable channel of communication between the world's two largest economies, Yellen said in a series of planned tweets shared with The Associated Press ahead of Friday's announcement.
Yellen said the groups will serve as important forums to communicate America's interests and concerns, promote a healthy economic competition between our two countries with a level playing field for American workers and businesses."
The announcement follows a string of high-ranking administration officials' visits to China this year, which sets the stage for a possible meeting between President Joe Biden and his Chinese counterpart, Xi Jinping, in November at an Asia-Pacific Economic conference in San Francisco.
The two finance ministers have agreed to meet at a regular cadence, the Treasury Department said in a news release.
Yellen, along with other Biden administration officials, travelled to China this year after the Democratic president directed key senior officials to maintain communication and deepen constructive efforts after he met with Xi in Bali last year.
The groups' launch also comes after Secretary of State Antony Blinken met with China's vice president on Monday on the sidelines of the UN General Assembly.
China is one of the United States' biggest trading partners, and economic competition between the two nations has increased in recent years.
Tensions between the countries reached a fever pitch earlier this year when a Chinese surveillance balloon was spotted travelling over sensitive US airspace.
The US military shot the balloon down off the Carolina coast after it traversed sensitive military sites across North America.
China insisted the flyover was an accident involving a civilian aircraft and threatened repercussions.