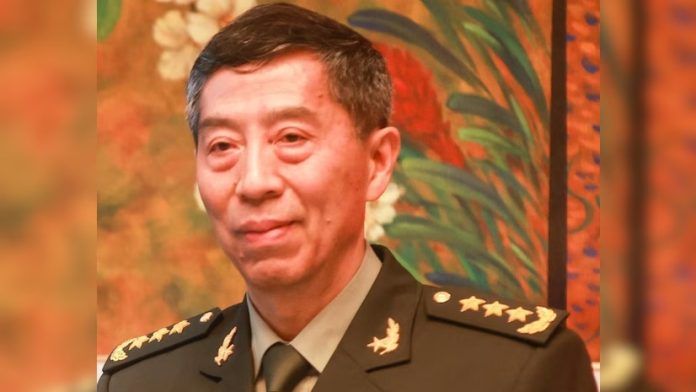 At the onset of his unprecedented third term, Xi Jinping stacked China's top ranks with a slate of loyalists who he presumably hoped would smooth the paths to achieve his grand vision for China.
Less than a year on, however, a storm of turbulence is roiling Xi's hand-picked ruling elite, raising questions about his judgment and dampening international confidence in his governance – at a time when China is facing major economic troubles at home and increased competition with the United States on the world stage.
In just a matter of months, two senior members of China's cabinet who served as the country's key interlocutors with the world have gone missing. Defense Minister Li Shangfu has not been seen in public for three weeks, sparking speculation he is under investigation. Weeks earlier, Foreign Minister Qin Gang was dramatically ousted after vanishing from public view for a month.
Their sudden absence comes as Xi is seeking to eliminate any perceived threats and vulnerabilities in a drive to bolster national security, amid rising tensions with the West.
Both Li and Qin serve among China's five state councillors, a senior position in the cabinet that outranks a regular minister. Li also sits on the Central Military Commission, a powerful body headed by Xi that commands the armed forces.
Meanwhile, the surprise removal of two top generals has rocked the People's Liberation Army Rocket Force, an elite unit set up by Xi to modernize China's conventional and nuclear missile capabilities, sparking concerns of a broader purge in the military.
The Chinese government, which has become even more opaque under Xi, offered little in the way of a public explanation for the series of personnel shake-ups, nor did it show any interest in clearing up the inevitable speculation that has run rampant since.
On Tuesday, the Wall Street Journal reported that Qin was found by a Communist Party investigation to have been engaged in an extramarital affair while serving as China's envoy to Washington, citing people familiar with the matter. China's Foreign Ministry declined to comment on the report.
The lack of transparency over the fate of two high-profile ministers has dealt a blow to the international image of Beijing, which has touted its political model as more stable and efficient than Western democracies.
Experts say the growing uncertainty among China's ruling elite has exposed the vulnerabilities of its one-party system – which have only been amplified by Xi's concentration of personal power during what is now his third term.
"What's going on in China really represents and has reflected an absolutely tremendous political risk emanating from Beijing," said Drew Thompson, a senior research fellow at the National University of Singapore.
"The political risk is both among Xi Jinping and his relationship with his handpicked subordinates, but also the lack of established rules and norms that govern behaviors in the system."
As defense minister, a largely ceremonial role in the Chinese system, Li does not command combat forces. But he is an important face of China's military diplomacy to the outside world, said James Char, a research fellow at the S. Rajaratnam School of International Studies in Singapore.
"If Li Shangfu is really in trouble, Beijing will be perceived in a very negative way to have two state councillors removed so soon in Xi Jinping's third term," he said.
Since being promoted to the post in March, Li has traveled twice to Moscow to meet his Russian counterpart, visited Belarus' president in Minsk, and shook hands with US Defense Secretary Lloyd Austin at a security conference in Singapore.
In recent weeks, however, Li has reportedly missed a series of diplomatic engagements, including an annual meeting on border defense with Vietnamese officials and a meeting with Singapore's Navy Chief in Beijing.
But experts noted there is one silver-lining in Li's mysterious absence when it comes to efforts to stabilize US-China relations.
Li was sanctioned by the US in 2018 over China's purchase of Russian weapons, and Beijing has repeatedly suggested that the US won't get a meeting with Li unless the sanctions were revoked.
If Li was removed as defense minister, it could potentially open a window for the resumption of high-level military talks between the two superpowers.
'Xi could not escape the blame'
The potential downfall of Xi's own loyalists would reflect badly on the top leader, who has concentrated power and decision-making into his own hands to a level unseen in China in recent decades, analysts say.
"Two state councillors single-handedly promoted by Xi had run into troubles within six months, no matter how hard the authorities try to defend it, Xi could not escape the blame," said Deng Yuwen, a former editor of a Communist Party newspaper who now lives in the US.
"There will be questions within the party over what kind of people he has placed in important positions."
Rahm Emanuel, the US ambassador to Japan, even compared Xi's cabinet line-up to Agatha Christie's novel "And Then There Were None."
"Who's going to win this unemployment race? China's youth or Xi's cabinet?" the ambassador wrote on X, the platform formerly known as Twitter.
China is already battling a series of economic woes – from record youth unemployment and mounting local government debt to a spiraling property crisis. The growing uncertainty in Xi's ruling circle risks fueling a crisis of confidence in the world's second largest economy, analysts noted.
"Xi's latest high-level purge underscores his belief that ideological cohesion, not economic performance or perceived military prowess, are the cornerstones of a nation's strength, a lesson he drew from the Soviet Union's collapse," said Craig Singleton, a senior China fellow at the Foundation for Defense of Democracies in Washington DC.
"Li's removal may not seriously impinge on China's state relations, but it will almost certainly reinforce the international business community's growing concerns regarding party overreach and dwindling transparency in China."
Fighting corruption
Military leader Li, 65, cut his teeth at one of China's main satellite-launch sites in the southwestern province of Sichuan, rising through the ranks to become its director.
After three decades at the launch center, he was promoted to work in the PLA's headquarters on armaments in 2013, soon after Xi rose to power. t
Li is believed to be a protege of General Zhang Youxia, Xi's childhood friend and closest ally in the military. In a sign of his prominence, Zhang was promoted to first vice chairman of the Central Military Commission (CMC) during the leadership reshuffle last October despite having well passed the unofficial retirement age.
From 2017 to 2022, Li was in charge of China's weapon procurement as the head of the CMC's Equipment Development Department, a position Zhang previously held.
In July, days before the two top generals at Rocket Force were abruptly removed, the Equipment Development Department announced a fresh crackdown on corrupt procurement practices, calling for tips on questionable activities dating back to 2017 – coinciding with the time Li took the helm of the department.
Since coming to power, Xi has wielded an unrelenting anti-corruption campaign, which ensnared hundreds of senior officials and generals and millions more lower-level cadres.
"If you look back over 10 years, Xi Jinping is still battling corruption. He's still battling disloyalty. He's still expressing his concerns about the loyalty of the army towards the party," said Thompson, the researcher at the National University of Singapore.
"This really reveals some fundamental problems in the nature of governance in Beijing. The lack of checks and balances, the over-reliance on top down party control does nothing to remove the incentives that underpin the behaviors that they're constantly trying to root out."
'Such purges will keep happening'
Even as he has already amassed more power than any other Chinese leader in recent decades, Xi is still doubling down on a campaign to consolidate his authority in the party and the military.
Last week, as speculation mounted over the whereabouts of the defense minister, Xi called for unity and stability within the military during an inspection in China's northeast.
"The lack of political trust between individuals in the system is an underlying driver of of this campaign," Thompson said.
Xi is not the only Chinese leader who has turned against his own circle after amassing unrivaled personal power. Chairman Mao Zedong, Communist China's founding father and the most powerful leader before Xi, purged many of his once trusted allies in the Cultural Revolution.
Char, the expert at the S. Rajaratnam School of International Studies, warned the political shake-ups does not suggest Xi is losing his grip on power.
"The very fact that he can remove anyone he wants…says a lot about the extent of control Xi has achieved," Char said.
But he noted the disappearance of Li and Qin is a symptom of the one-party centralized rule in China.
"Until Xi Jinping has the gumption to reform the entire political system…I'm very sure this kind of purges will just keep happening."