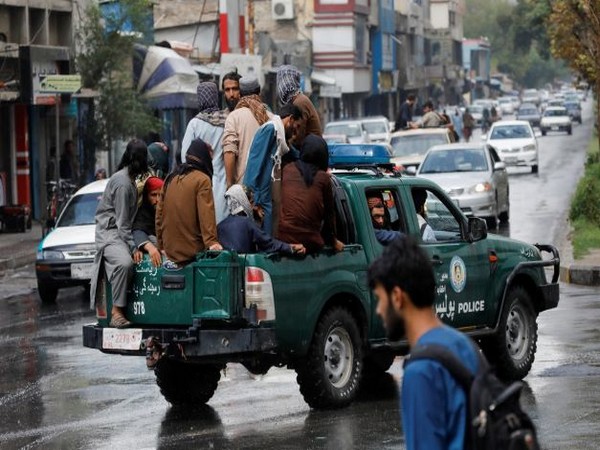 Kabul [Afghanistan], April 24: Taliban has denied the media report citing "classified Pentagon assessment" stating that Afghanistan has become a significant coordinate site for the Daesh/ISIS group that plans attacks in Europe and Asia and carries out "aspirational plotting" against the US.
The head of the Taliban-led Qatar-based Political Office Suhail Shaheen refuted the report. He said that Daesh has been suppressed in Afghanistan. The statement of Suhail Shaheen comes after The Washington Post in its report cited a "classified Pentagon assessment" that demonstrates the threat as a "growing security concern."
Suhail Shaheen said that The Washington Post report is not as per the ground realities in Afghanistan. "The report of The Washington Post is not in accordance with the ground realities in Afghanistan. These reports are made based on their personal wish. The fact is that the Daesh has no physical presence in Afghanistan as it had during the invasion."
The attack planning detailed in US intelligence findings revealed that the Discord messaging platforms revealed particular efforts to target embassies, churches, business centres and the FIFA World Cup tournament which had over 2 million spectators in Qatar, TOLO News cited The Washington Post report.
In December, Pentagon officials knew about nine such attacks coordinated by ISIS leaders in Afghanistan and the number increased to 15 by February, The Washington Post reported citing the assessment.
A political analyst, said that there has been no threat in Afghanistan and the neighbouring nations, particularly Central Asia.
"The presence and activity of Daesh inside Afghanistan, which is aiming to reach their final targets–to the neighboring countries and particularly the Central Asia — not only causes instability in Afghanistan but also in neighboring countries," TOLO News quoted Najeeb Rahman Shamal, political analyst as saying.
Ministry in Afghanistan's Kabul. Five people died and several others were injured in the attack, Dawn reported.
Kabul police chief Khalid Zadran said an explosion took place on the road outside the Taliban-led Afghan foreign ministry in which five were killed and a number of others were injured.
Zadran said that the Taliban condemns such an "aimless and cowardly attack on Muslims." Kabul police chief said, "The perpetrators will be found and punished for their evil deeds."
Former Afghanistan President Hamid Karzai condemned the explosion, calling it an "act of terrorism, a crime against humanity and an act against all human and Islamic values."
The United Nations also condemned the attack."This is just another example of the rising insecurity which is of great concern to us," UN spokesman Stephane Dujarric said. It is "no way to bring any sort of peace to Afghanistan."
In a statement, United Nations Assistance Mission in Afghanistan (UNAMA) said expressed its condolences to the affected families and said that violence is not part of any solution to bring lasting peace to Afghanistan.
United Nations Assistance Mission in Afghanistan (UNAMA) tweeted, "UNAMA condemns today's attack outside Foreign Ministry in Kabul. Reports of numerous casualties, including civilians. Rising insecurity is of grave concern. Violence is not part of any solution to bring lasting peace to #Afghanistan. Our condolences to the families affected."