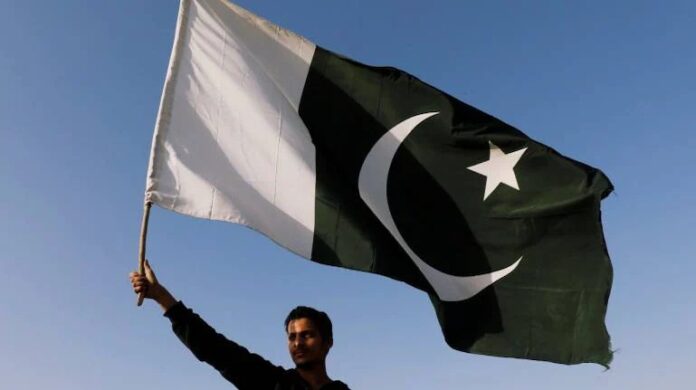 In the early hours of July 12 morning, seven heavily armed terrorists belonging to the Tehrik-e-Taliban Pakistan (TTP) sneaked into Zhob Cantonment in Balochistan where surprised security forces tried to contain the intrusion. The Inter Services Public Relations (ISPR) press release No PR-95/2023-ISPR admitted the same day that nine security personnel were killed and five militants neutralised after a prolonged encounter. Two militants were still on the run.
Carried out in the name of a new outfit, Tehreek-i-Jihad Pakistan (TJP), this is one in a string of attacks by the TTP, targeting security forces in northern Balochistan, hitherto relatively free of militancy. It has to be seen as a separate phenomenon from the insurgency that plagues Baloch-majority areas of the province.
Located 338 kms northeast of Quetta, Zhob town lies east of river Zhob, 4,678 feet above sea level, flanked by the Suleiman range in the North. Earlier known as Fort Sandeman, which was constructed in 1890, it was named after Robert Sandeman, a highly regarded British colonial administrator who worked for long years in Balochistan. He was the architect of the "Levies" system, which first recruited local tribes to assist the British Indian Army. It was renamed "Zhob" in 1976 by Zulfiqar Ali Bhutto.
The Zhob cantonment houses the Zhob militia raised in 1852 by cavalry officer William Hodson of the famous Hodson's Horse. It comprised mostly Pashtun recruits from the Tareen, Kakar and Abdali tribes, apart from a smattering of Baloch inducted from the south. It is a paramilitary outfit headed by a Brigadier, coming under the Inspector General, Frontier Corps (FC- North), currently commanded by Maj Gen Chaudhry Amir Ajmal, Baloch Regiment.
The Frontier Corps (FC) was intended to be a paramilitary force. It technically reports to the Interior Ministry. However, for all practical purposes, it serves as a counter-insurgency arm of the Pakistan Army. In Balochistan, the FC assists XII Corps, Quetta, headed by Lt Gen Asif Ghafoor.
In the recent past (2003-2007), the FC, along with regular Pakistan Army units, received a lot of modern US arms for combating a resurgent Afghan Taliban, which have rather shamelessly been diverted for curbing the Baloch insurgency.
Eyeing Baloch Discontent
Baloch insurgency has simmered in the province for long. Initially under tutelage of Baloch Sardars, educated middle class leaders like Allah Nazar have exposed their deep resentment. Though divided, Baloch militants have not made common cause so far with the TTP, who are considered untrustworthy allies as a predominantly Pashtun outfit.
In February 2023 the TTP under Wali Mehsud's leadership announced a new organisational structure, comprising two zones — north and south. Nine administrative and operational units (wilayahs or shadow provinces) were established, of which seven cover Khyber Pakhtunkhwa (KP), while one was specifically earmarked for the Pashtun-dominated Zhob division of Balochistan.
In June, another unit was established in Balochistan, for the areas of Qalat and Makran, marking the TTP's first organised, territorial foray in a non-Pashtun majority area.  Previously, they would attack the police force but now they have started targeting Frontier Corps and military personnel as well.
In recent months, the TTP has been trying to make inroads among the Baloch, releasing propaganda videos in Balochi. In some of these videos, in an obvious appeal to Baloch sensibilities, the TTP talks about missing persons, who are mostly Baloch from disturbed areas of southern Balochistan.
TTP Threat To CPEC
Significantly, Zhob falls on the Quetta-Dera Ismail Khan highway, which is part of the western route of the China-Pakistan Economic Corridor (CPEC), a flagship project of Beijing, which is yet to be fully developed.
The security of CPEC is the responsibility of the Pakistan military, which has set up two special security infantry divisions – the 34 Light Infantry Division (Headquarters at Chilas for Gilgit-Baltistan and Khyber Pakhtunkhwa) and the 44 Infantry Division (stationed at Gwadar for Balochistan), to protect its assets, personnel (Chinese engineers) and newly created infrastructure. So any successful attacks by TTP on Chinese assets or personnel would cause great embarrassment to the Pakistan Army.
Visiting the injured of Zhob garrison in Quetta Military hospital on July 13, Army Chief Gen Asim Munir expressed concern over the freedom of action being enjoyed by the TTP in their safe havens in Afghanistan. Defence Minister Khwaja Asif also rebuked the Afghan Taliban on July 15 for "neglecting its duties" and violating their "commitments made in Doha".
There is no evidence so far, of these warnings being taken seriously by the Kabul government, to put pressure on the TTP to mend its ways. Systemic persecution of human rights lawyers in China.