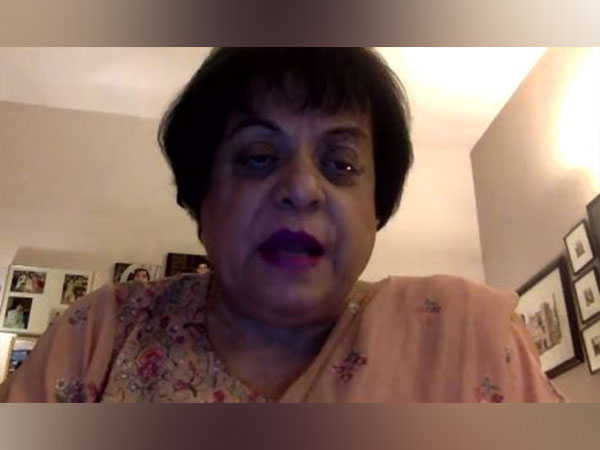 Islamabad [Pakistan], May 23: Pakistan Tehreek-e-Insaf (PTI) leader Shireen Mazari on Tuesday announced her decision to quit PTI and politics.
Mazari's announcement came after incidents in Pakistan on May 9 and 10 which she strongly condemned. She announced, "From today onwards, I am no longer a part of PTI or any political party." Shireen Mazari expressed her commitment to her children and her mother and stressed that they are her top priority at this time.
While addressing a press conference, Shireen Mazari said, "I condemn the incidents of May 9 and 10 in the strongest possible terms." Mazari said that she has personally taken the initiative to start a probe into the matter by approaching the Islamabad High Court to ensure a fair probe.
She said, "I have undertaken an inquiry in the Islamabad High Court to ensure a fair and transparent investigation," as per the news report. While speaking at the press conference, Mazari stressed on the importance of respecting state institutions and condemned any acts of aggression against them. She spoke about the attacks on institutions like the General Headquarters (GHQ) and the Parliament and stated that such actions should be condemned.
Shireen Mazari has been arrested multiple times since the May 9 incidents. After the court ordered her release, She was taken away in a Vigo without a number plate, Dawn reported. Mazari was presented by the police in court in a case related to inciting party supporters in Kharian on May 9.
During the hearing, Mazari's lawyer said that the PTI leader never took part in any protests and cited a lack of evidence on the police's role, Dawn reported. After hearing the argument, the court directed the police to release the PTI leaders, as per the Dawn report. Notably, Mazari was re-arrested for the third time after being released from custody on Islamabad High Court's (IHC) orders on May 17.