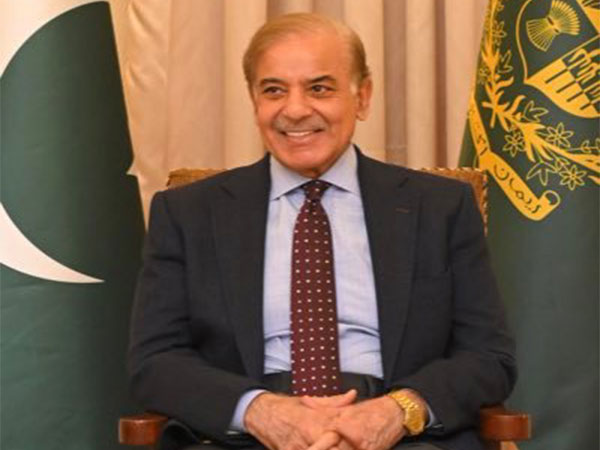 Islamabad [Pakistan], May 13: Pakistan Prime Minister Shehbaz Sharif has criticised Pakistan Tehreek-e-Insaf (PTI) chairman Imran Khan for his allegations against the country's Chief of Army Staff General Asim Munir.
Taking to his official Twitter handle, Shehbaz Sharif said that Imran Khan's statement regarding the Pakistan army chief shows his "diseased and obsessive mindset." He stressed that the people of Pakistan stand behind its armed forces and will thwart any "nefarious attempts at undermining them."
Shehbaz Sharif tweeted, "Imran Niazi's statement about the Army Chief is a reflection of his diseased & obsessive mindset. As DG ISI, Gen Asim Munir unearthed the corruption syndicate of Niazi & that is why he has been maligning the COAS from day one. It is also his admission of masterminding the tragic and disgraceful incidents of terrorism undertaken by PTI goons at his behest."
He further said, "The desecration of the martyrs' monuments & attack on the national installations represent an unimaginable low in our politics. The nation stands behind its armed forces & will thwart any nefarious attempts at undermining them."
Shehbaz Sharif said that Imran Khan's anger against the Pakistan army chief stems from his fears regarding the corruption by him, his wife Bushra Bibi, Farah Gogi and Pakistan Tehreek-e-Insaf (PTI) senior leadership being exposed, which General Asim Munir was aware of during his tenure as the director-general of the Inter-Services Intelligence of Pakistan.
Pakistan PM Shehbaz Sharif said that the allegations levelled against General Asim Munir, who he stressed was very admired in the rank and file and was appointed on merit was nothing but ill-intentioned, as per the news report.
Shehbaz Sharif's statement comes after Imran Khan criticised the army and his supporters raised the stakes by attacking military targets, torching the residence of the corps commander in Lahore and targeting the entrance to the army's headquarters in Rawalpindi, according to Geo News report.
Protests erupted in Pakistan after Imran Khan's arrest, in which nearly a dozen people were killed and several injured. The law enforcement agencies started a crackdown on PTI and arrested the party's top leaders and scores of workers.
After the supporters targeted army installations, the ISPR said that May 9, the day when chaos gripped Pakistan after Khan's arrest would go down in history as a "dark chapter". It further called PTI leaders "hypocrites" for inciting their workers against the armed forces on one hand and praising the military on the other to overshadow their criticism.
The unrest in Pakistan has come to a halt for now as the Islamabad High Court (IHC) has granted blanket relief to Imran Khan and barred authorities from arresting him till May 15.