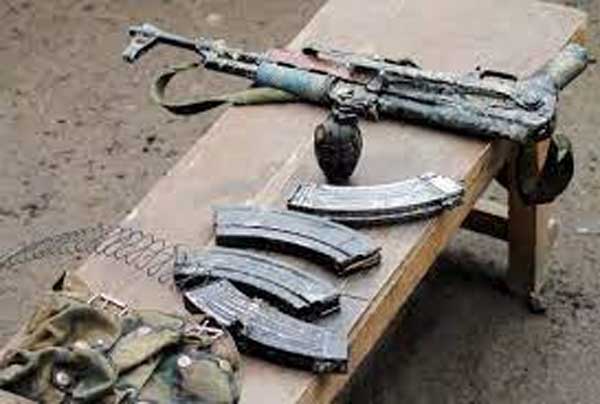 New Delhi, Aug 7: Pakistan-based crime syndicates are using Nepal as a conduit for smuggling weapons into India.
Criminals operating from Pakistan, reportedly supported by the ISI, purportedly employ air cargo to transport weapons, including Zigana pistols and Chinese-made AK-47 rifles, concealed within specially designed iron boxes, said a source in Delhi Police.
A senior officer in the Special Cell of Delhi Police told IANS that once these shipments reach in Nepal, criminals are able to retrieve the weapons with ease, reportedly by bribing Nepalese officials.
"There are also claims that members of this alleged network bribe the officials at the Nepal border to facilitate smuggling of weapons, which are said to be imported from Pakistan, to different regions within India," he said.
This was revealed after the sleuths of the Special Cell arrested three men in the national Capital and recovered 12 semi-automatic pistols, including Zigana, Beretta, and Slovakian pistols, from their possession.
The accused were identified as Md Ovais alias Shamshad (27), Mohammad Afroz (25) and Mohammad Adnan Hussain Ansari.
"Ovais was handling the trafficking of weapons across the border. Adnan used to contact their counterparts in Dubai and place the order for weapons, who in turn would convey the demand to other members of the module based in Pakistan," said Special Commissioner of Police (Special Cell), HGS Dhaliwal.
"The Pakistan-based members of this module, after taking the order, would supply weapons by air cargo to Nepal in a concealed iron box specially designed for the purpose. Once the consignment reached Nepal, the same would be taken out easily by the members of this module, as the Customs officials in Nepal were compromised by this module," said Dhaliwal.
"Thereafter, Ovais and Afroz would travel by road, taking advantage of the porous Indo-Nepal border to transport the arms to India. As per their interrogation, they had brought in four consignments, including one dry run. One foreign pistol costs around Rs 2-3 lakh, and they used to sell the same to criminals and gangsters in Delhi, Haryana, Uttar Pradesh and Rajasthan for about Rs 7-8 lakh," Dhaliwal added.