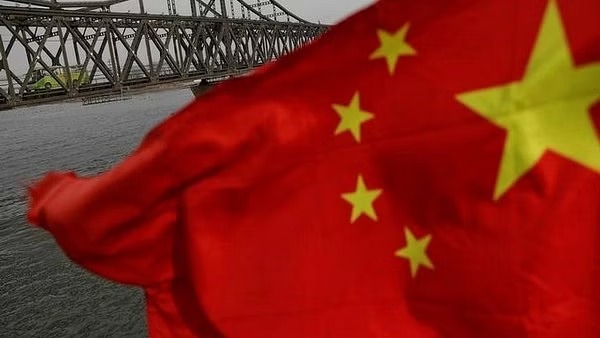 New Delhi: With less than a week to go before India hosts the G20 summit in New Delhi, reports have indicated that Chinese President Xi Jinping might skip the summit this year, whereas US President Joe Biden has confirmed that he will attend. And despite Prime Minister Narendra Modi and Xi meeting on the sidelines of BRICS in South Africa, where resolving the ongoing border dispute was discussed, ties between New Delhi and Beijing remain tense.
India also reacted strongly to a map released by China on 28 August, which reiterated its claims to Indian territories such as Arunachal Pradesh and Aksai Chin. The Ministry of External Affairs said such moves serve only to further "complicate the resolution of the boundary question".
The tensions between India and China — which have particularly heightened since a standoff between troops of the two countries in May 2020 — have had a serious impact on the attitudes of Indians towards Beijing. Indeed, an analysis of data from Washington-based think-tank Pew Research Center shows a marked 21 percent decline in Indians' favourable views towards China from 2019 to 2023.
But India isn't the only country whose views on Beijing have grown more negative. A side-by-side comparison of Pew surveys between 2019 and 2023 shows that favourable attitudes towards Beijing have generally been dwindling among middle-income countries or emerging economies.
Here's a look at how global attitudes towards China have changed between 2019 and 2023 — particularly in light of the COVID-19 pandemic, which began in that country.
'Unfavourable opinions' ring in middle income countries
Data for countries such as India, Indonesia, Mexico, Brazil and Argentina, among others, was unavailable for the period between 2020 to 2022 due to "challenges of conducting face-to-face interviews during the pandemic", according to Pew Research Centre.
But a comparison between 2019 and 2023 data showed a general worsening of attitudes towards China among emerging economies. For instance, Brazil, like India, saw a marked 21 percent rise in unfavourable views, touching 48 percent in 2023 compared to 27 percent in 2019. Significantly, a majority of this period — from 2019 to 2022 — was under Jair Bolsanoro, Brazil's conservative 38th president who is known to be a vehement critic of Beijing.
Like Brazil, Mexico also saw an 11 percent rise in unfavourable attitudes towards Beijing, going up to 33 percent in 2023 from 22 per cent in 2019. South Africa — where the BRICS summit was held earlier this year — went to 40 percent from 35 percent.
It's significant to note that the period taken for comparing attitudes towards China also overlaps with COVID-19 pandemic. The virus was first identified in an outbreak in China's Wuhan in December 2019 and eventually spread across the world.
On the other hand, countries like Nigeria and Kenya reported a rise in favourable attitudes towards China. According to Pew surveys, Nigeria reported a 2 percent decline in unfavourable attitudes towards China, going to 15 percent in 2023 from 17 percent in 2019. Likewise, in Kenya, negative attitudes towards Beijing were recorded at 23 percent in 2023, down from 25 percent in 2019.
Also significant was the rise in favourable attitudes towards China in both countries, rising to 80 percent from 70 percent in Nigeria and to 72 percent from 58 percent in Kenya over the same period.
This change comes at a time when trade relations between China and the two African countries have been seeing a steady improvement. Trade between Nigeria and China, for instance, touched $25.68 billion in 2021, rising 33.3 percent year on year, according to a press release from Beijing in January this year.
Both countries have also gained from China's Belt and Road Initiative, formally known as One Belt One Road initiative — Beijing's global infrastructure development project that envisages Chinese institutions financing the bulk of the infrastructure in mainly developing nations.
For instance, in Kenya, one of the first African countries to sign up for BRI in 2017, Chinese companies have invested and developed numerous infrastructure projects such as the Standard Gauge Railway, a 480 km line that connects Mombasa, the largest port in East Africa, and Nairobi, the capital city of Kenya.
Meanwhile, negative sentiment towards China also declined in some neighbouring Southeast Asian countries — in Indonesia, negative attitudes declined to 25 percent in 2023 from 36 percent in 2019, while positive attitudes grew to 49 percent in 2023 from 36 percent in 2019.
India's attitude towards China, US
What's significant is that although emerging economies have recorded a rise in negative attitudes towards China, the surveys show it isn't the majority opinion, which continues to be positive.
The exception to this trend is India — according to the Pew surveys, 67 percent of Indians surveyed held unfavourable views of China in 2023, a rise from 46 percent in 2019. This is significant, especially since it overlapped two major events — the rising Sino-Indian tensions since the May 2020 standoff in Ladakh's Galwan valley, and the Covid-19 pandemic.
Despite this, however, 8 percent of Indian respondents had "very favourable" views towards China in 2023 in comparison to 6 percent in 2019.
According to the Pew surveys, not only did India register a significant 21 percent rise in negative sentiments towards China between 2019 and 2021, but it also recorded a rise in unfavourable views towards President Xi in that period.
The surveys showed a marked 21 percent rise — to 57 percent in 2023 from 36 percent in 2019 — in Indians having "little to no confidence" in the Chinese president to "do the right thing".
However, it's also interesting to note that at the same time, confidence in Xi also rose — going to 32 percent in 2023 from 21 percent in 2019.
In contrast to China, Indians' attitudes toward the US and its leaders saw an improvement. According to the survey, 64 percent of Indian respondents said they had confidence in US President Joe Biden in 2023, compared to 56 percent in 2019 for then President Donald Trump.
Moreover, 70 percent of Indians said they had faith in the US when it comes to contributing to maintaining global peace and stability in 2023, as compared to 33 percent for China.
However, a significant number of Indians — 68 percent — also believed that Washington was more likely to interfere in the domestic affairs of other countries than China (5 in 10 respondents or 55 percent).