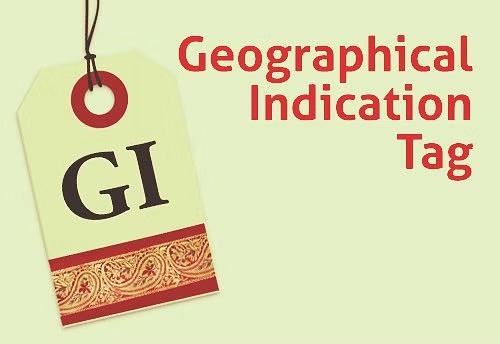 Srinagar: This month, the Department of Agriculture Production, J&K, will apply for Geographical indications tag to 18 agricultural products from various regions of Jammu and Kashmir, a move aimed at securing distinction and increasing market value.
The GI tag  in India is granted by the Geographical Indication Registry under the Department of Industry Promotion and Internal Trade. The products that will be applied for this month are Ambri and Maharaji apples, naak tang (pear), Repora grapes, walnuts, red rice (zagg), pran (shallots), Kashmiri long chilli, Lotus stem, water chestnut, Kashmiri haakh, Gushtaba, Tabakhmaaz, Dried Fish (Hogaad), Gurez Rajmash (kidney beans, Pine Nuts (Chilgoza), Phari (smoked fish) and Moth (Poonchi). Speaking about the initiative, Additional Chief Secretary, J&K Government (Agriculture Production Department) Atal Dulloo said that the department was taking proactive steps in increasing the production of indigenous crops as well as securing the identity of products that have a distinction from the region.
He further said that the agriculture and horticulture sector in J&K needed to keep pace with the world scenario and the department was helping the farmers to do that. "This is one of the initiatives. We are working on many fronts," he said.
The applications for eight agri-products from Jammu and Kashmir are already in the final stages of examination. These are Gucchi Mushrooms, Bhaderwah Rajmash, Mushk Budgi rice, Sulai Honey, Kala Zeera, Snow Mountain Garlic, Sulai Honey and Anardan (dried pomegranate). GI tag has already been granted to Basmati rice and Saffron from J&K.