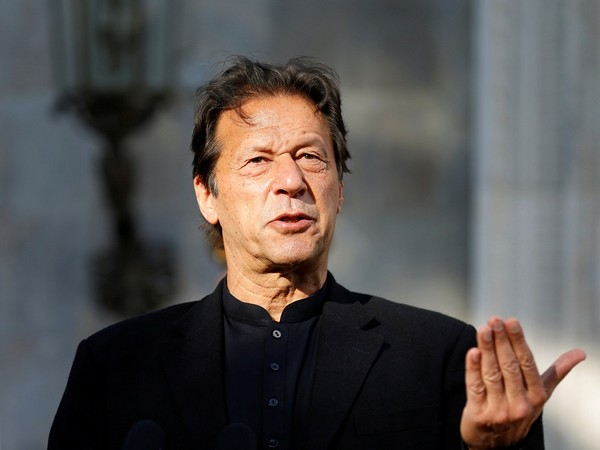 Islamabad [Pakistan], March 14: An Islamabad local court on Tuesday suspended non-bailable arrest warrants against Pakistan Tehreek-e-Insaf (PTI) Chairman Imran Khan in a female judge threatening case, Pakistan-based ARY News reported.
Suspending former premier Khan's arrest warrants, Additional Sessions judge Faizan Haider barred the police from arresting him till March 16.
Imran's lawyers Naeem Haider Panjutha and Intizar Haider Panjutha had challenged the non-bailable arrest warrant in the district and sessions court, according to ARY News.
Non-bailable arrest warrants were issued against Khan on Monday by the court of Senior Civil Judge Rana Mujahid Rahim in a case pertaining to using threatening language against a woman additional district and sessions judge and senior police officers.
The police were instructed by the court to arrest the former prime minister and present him before the court by March 29. It also said that arguments on khan's petition seeking to be dismissed from the case will be heard in the next proceedings.
The PTI chairman had on August 20, 2022, condemned police as well as the judiciary over the alleged custodial torture of Shahbaz Gill and announced that his party would file cases against Inspector General of Police (IGP) Dr Akbar Nasir Khan, the DIG and AD&SJ Zeba Chaudhry.
He was booked under various sections of the Pakistan Penal Code (PPC) and Anti-Terrorism Act (ATA). Besides, Islamabad High Court (IHC) also initiated contempt of court proceedings against him.
Meanwhile, Khan has announced staging a "historic" public gathering at Minar-e-Pakistan in Lahore on Sunday (March 19) as part of his ongoing election campaign.
The PTI chief urged people to come out for "accountability of the thieves" and said, "We all have to struggle together."
He made the announcement while addressing the election rally near Data Darbar from inside his bullet-proof vehicle in Lahore on Monday.
Addressing the rally, the former premier said, "I will hold a jalsa at Minar-e-Pakistan on Sunday (March 19) at 2 pm".