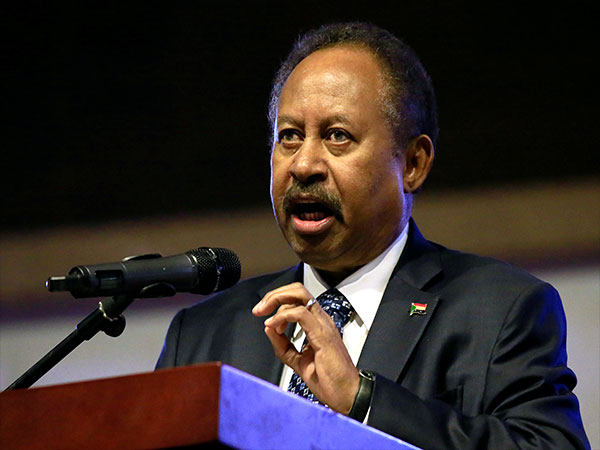 Abu Dhabi [United Arab Emirates], April 17: Former Sudanese Prime Minister Abdallah Hamdok warned in Abu Dhabi on Sunday that Sudan is at a "catastrophic" moment as a result of the ongoing war and called the Sudanese Armed Forces (SAF) and the Rapid Support Forces (RSF) to immediately cease hostilities and announce a truce that allows safe corridors for citizens to move and meet their living needs.
"I appealed to the warring sides to stop the war immediately and restore the agreed transitional track which started three years ago. Peace is the only option before the Sudanese people to avoid slipping the country into a civil war," Hamdok told a press conference in Abu Dhabi today, adding that the chance is still there to avoid that war.
"The winner of this war is a loser,"
"I appeal to the commanders of the SAF and RSF to return to the negotiating table and call on Arab and African countries to support the Sudanese people in this plight," he said, adding that he made several contacts with world capitals to help the Sudanese people.
"A Sudanese-owned dialogue remains the compass that leads to a sustainable solution to the Sudanese crisis and that Sudan's brothers and friends can help give the peaceful solution a chance," he said.
Hamdok said that he is not in favour of any foreign intervention in Sudanese affairs, calling on the international community to have a positive role in bringing the Sudanese to the negotiating table and helping Sudan in this plight.
He added that the humanitarian situation is "catastrophic" and the Sudanese people continue to suffer due to the deteriorating economy, shortage of food and medicines and disruption in water and electricity services.
He said he was optimistic about a peaceful solution despite the deadlock.