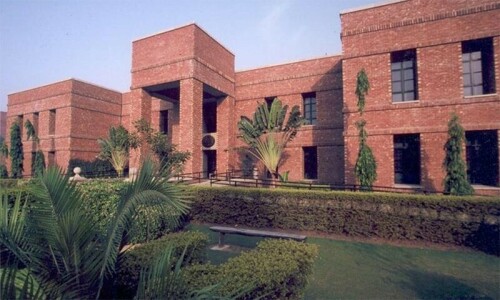 LAHORE: Up to 39 universities in Pakistan have made it to the Times Higher Education (THE) World University Rankings for 2024.
Quaid-i-Azam University is the sole Pakistani university on the list, ranking among the top 500 institutions. Abdul Wali Khan University Mardan, Air University, Capital University of Science and Technology (CUST), Comsats University Islamabad, UET Taxila, GC University Faisalabad, and NUST are placed in the 601-800 category.
Eleven universities, including Bahria University, Hazara University Mansehra, International Islamic University, Islamabad, Islamia College of Peshawar, University of Lahore, Lahore University of Management Sciences, University of Malakand, University of Management and Technology, University of the Punjab, Institute of Space Technology, and University of Veterinary and Animal Sciences, Lahore, have secured rankings in the 801-1,000 range.
Twelve additional universities are ranked in the 1201-1500 range, while five are listed in the 1501+ category in the World University Rankings.
Forty-nine universities have been designated as "reporter" status, indicating that they provided the required data but did not meet the eligibility criteria for a specific rank. The rankings encompassed 1,904 universities across 108 countries and regions.
The evaluation methodology comprises 18 calibrated performance indicators that measure an institution's performance in five key areas: teaching, research environment, research quality, industry, and international outlook.
The University of Oxford maintains its position as the top-ranking institution for the eighth consecutive year, with Stanford University climbing to second place and Harvard University dropping to fourth.
Massachusetts Institute of Technology has moved up two places to third this year, while the University of Cambridge slipped to fifth place after sharing third place last year.