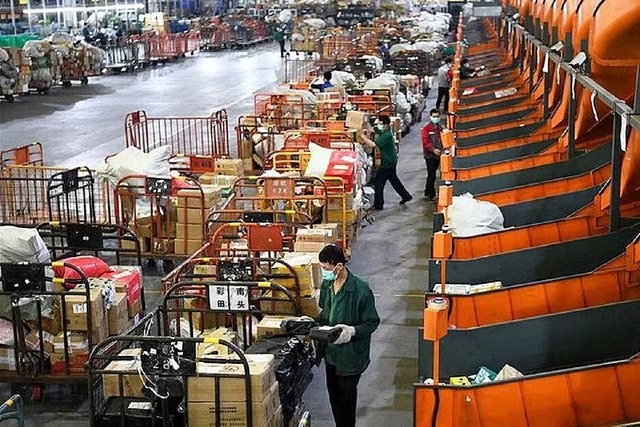 Major shipping and logistics companies are engaged in a fierce race to acquire facilities across Asia, driven by the desire to assist their clients in diversifying their supply chains beyond China.
The accumulation of cash reserves during the Covid-19 pandemic, coupled with disruptions and increased e-commerce spending, has spurred this asset competition.
Key players such as Hapag-Lloyd from Germany and AP Møller-Maersk from Denmark have made significant investments in ports, warehouses, and other logistics infrastructure. These facilities are crucial for supporting the intricate supply chains forming between countries like India, Vietnam, and Malaysia.
Executives noted that Western multinational corporations are actively seeking to decrease their reliance on China by establishing alternative production lines. This strategic pivot has been catalysed by geopolitical tensions and pandemic-induced disruptions.
However, executives also cautioned that establishing viable manufacturing hubs in South and Southeast Asia necessitates substantial investments.
Hapag-Lloyd, which saw its earnings surge 40-fold between 2019 and 2022, recently acquired a 40 per cent stake in Indian port operator JM Baxi. The company is contemplating further investments in Indian ports and rail infrastructure to accommodate the burgeoning demand.
Similarly, Maersk completed a $3.6 billion acquisition of LF Logistics, headquartered in Hong Kong, along with its 198 warehouses across Asia. The Danish conglomerate also unveiled plans to develop new berths at Vietnam's Lach Huyen port in collaboration with the local Hateco group.
Despite China's dominant freight infrastructure, with 76 container terminals supporting large ships compared to just 31 in South and Southeast Asian countries, research group Drewry anticipates a 31 per cent surge in container capacity at South Asian ports by 2027.
The rising flow of goods from Asian nations beyond China has been a driving force behind this expansion. For instance, Forto, a freight forwarder based in Berlin, reported doubling its export volume from Vietnam between 2021 and 2022.
Projections also indicate robust growth in trade among Asian economies. UPS, a US-based logistics company, forecasts that intra-Asia trade will more than double to $13.5 trillion by 2030.
This potential has spurred several beneficiaries, including Singapore, where manufacturers are relocating their distribution centers.