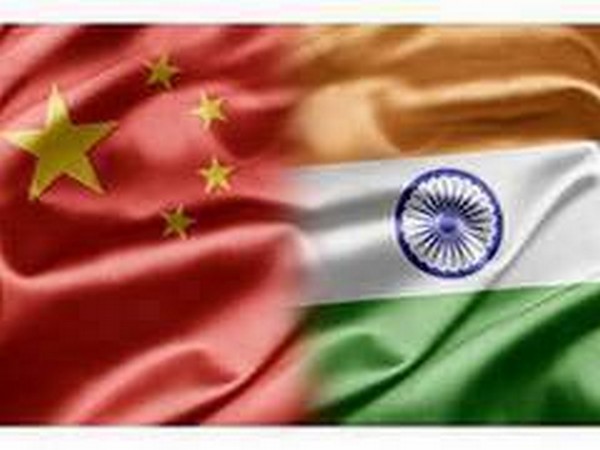 New Delhi [India], April 24: India, China during the 18th round of Corps Commander Level Meeting, agreed to maintain security and stability on the ground in the Western Sector of the LAC.
The two sides agreed to stay in close contact and maintain dialogue through military and diplomatic channels and work out a mutually acceptable resolution of the remaining issues at the earliest.
The 18th round of India- China Corps Commander Level Meeting was held at the Chushul-Moldo border meeting point on the Chinese side on Sunday.
"A frank and in-depth discussion was held between the two sides on the resolution of the relevant issues along the LAC in the Western Sector so as to restore peace and tranquillity in the border areas, which will enable progress in bilateral relations," official release said.
From the Indian side, the meeting was led by Fire and Fury Corps Commander Lt Gen Rashim Bali and an equivalent rank officer from the Chinese side, defence sources told.
The meeting took place after a gap of five months. The last meeting between the two sides at the Corps Commander level was held in December last year.
The meeting came as the two sides are engaged in rapid construction activities along the border areas to strengthen their respective positions. The Indian side has been raising the issue of the Depsang plains, Demchok and disengagement by both sides repeatedly.
The corps commander-level talks started to resolve the matters between the two sides in the eastern Ladakh area after the Chinese side tried to alter the status quo on the Line of Actual Control (LAC) by aggressively moving forward with heavy weaponry and a large number of troops in 2020 during the initial period of the Covid pandemic.
The Chinese side does not seem to be in a hurry to resolve the issues and is not allowing any forward movement to take place on the legacy issues like the Depsang plains.
They have been blocking Indian patrols to move to their patrolling points in that sector for a long time now.
The Chinese Defence Minister is also scheduled to be in India for the Shanghai Cooperation Organisation (SCO) Defence Ministers' meetings next week in the national capital.
The chances of de-escalation in near future by the two sides don't seem very bright and the Indian side is continuing to deploy heavily in the area to guard against any Chinese attempts to alter the status quo as they keep trying to do.
Indian troops thwarted one such attempt in December last year in Yangtse when a Chinese contingent was forcefully pushed back to its area after they tried to come to Indian positions on the LAC there.