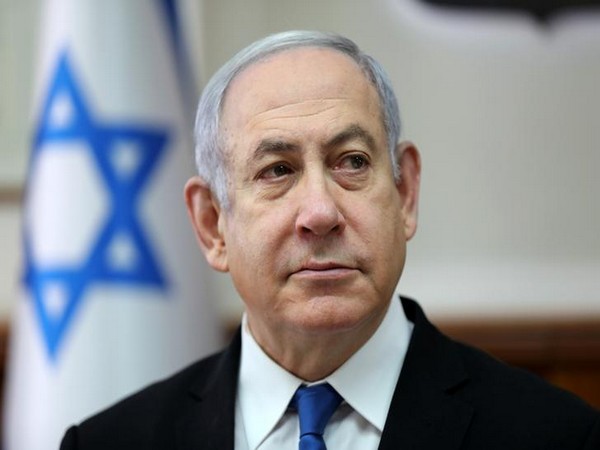 Tel Aviv [Israel], October 11: Sharing a picture of the barbaric killings carried out by the terrorist group Hamas, Israel Prime Minister Benjamin Netanyahu on Wednesday, in a post on social media platform X, said that Hamas is worse than ISIS.
"Hamas is worse than ISIS," the Israeli PM wrote as he shared the post.
Sharing the same post on X, the IDF said, "Only a genocidal terrorist organization is capable of such horrors."
Meanwhile, as of now, the Israel Defense Forces (IDF) has said that the area of the Gaza Division has been declared a closed military zone.
Reiterating that the entry is strictly prohibited, the IDF has said that if done, it would be a criminal offence and constitute a serious security risk. In order to ensure that the security forces can continue their work, the IDF has requested public exercise caution and refrain from going into the restricted areas.
The IDF Chief of Staff Lt Gen Herzi Halevi has told reservist officers at the Southern Command base in Beersheba that the defence forces are, at present focusing efforts on targeting the Hamas officials.
"In any area that we know there are Hamas members, Hamas leaders, even if there are restrictions, we strike… accurately and with great power," Halevi said, according to The Times of Israel.
With every passing day, the war between Israel and Hamas continues to become more ghastly, with thousands of civilians killed on both sides.
As of now, the death toll on the Israeli side has crossed over the 1200 mark whereas nearly 1,000 Palestinians have lost their lives, including children.
Israeli Defense Minister Yoav Gallant said he has ordered a "complete siege" of the Gaza Strip.
"I have ordered a complete siege on the Gaza Strip. There will be no electricity, no food, and no fuel, everything is closed. We are fighting human animals, and we act accordingly," said Israeli Defense Minister Yoav Gallant.
More than 2 million people live in Gaza, who have been at the receiving end of the harsh blockade since 2007, but now, Israel aims towards a "complete siege" by denying Gaza all supplies in response to the unexpected and brutal Hamas attack on Israel on October 7.
Continuing its air assault on Hamas, the Israel Defence Forces (IDF) on Wednesday said it struck over 200 targets of the terrorist group in the Al Furkan neighbourhood, The Times of Israel reported.
According to the news report, the security forces also bombed the house of the father of Mohammed Deif, the head of Hamas's military wing believed to be the key plotter of the terror attacks.