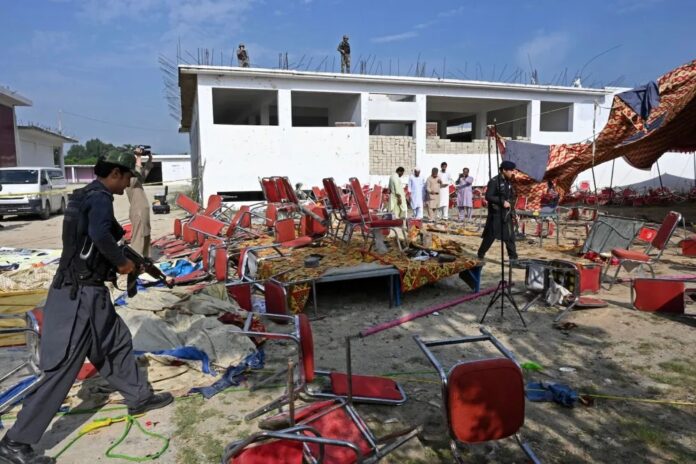 The Islamic State-Khorasan claimed responsibility for a bombing at a political rally months before a national vote.
The group's Khorasan Province branch said Monday that the attack is part of its efforts to stop forms of democracy it deems against Islam. The bombing was at a rally for the Jamiat Ulema Islam party — a pro-Taliban, Islamist fundamentalist party — and also wounded more than 200 people.
The Islamic State in Khorasan Province is a southern Afghanistan-based rival of the Taliban and al-Qaeda. The attack occurred in Bajur, a northern Pakistani town near the border with Afghanistan.
The bombing happened near the beginning of the rally, with about 1,000 people packed into a tent chanting and awaiting the arrival of senior party leader Abdul Rasheed, according to survivors.
Rasheed later said "such attacks cannot deter our resolve."
The party, which is a member of the parliament's coalition government, will contest in an election expected this fall.
The attack was denounced by both the Pakistani and Afghan Taliban, who said it was meant to drive Islamists apart.