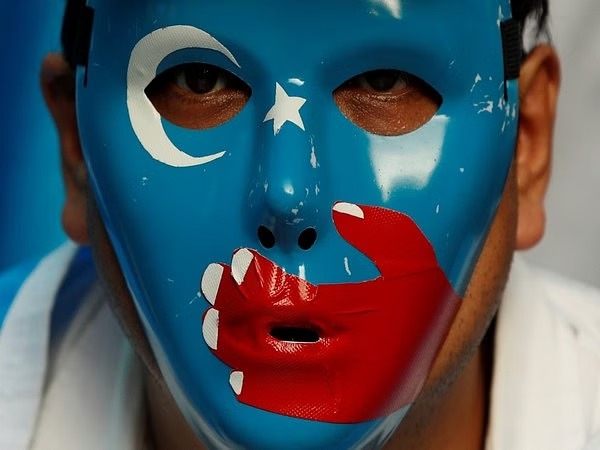 Beijing [China], June 17: Tech firm Ultra has created an Artificial Intelligence (AI) tool that it says helps analysts to identify products coming from China through Temu, a digital marketplace platform, which were built using forced labour, possibly from the Uyghur population.
Ram Ben Tzion, Founder and CEO of Ultra said, "We are looking at Temu from the perspective of the Forced Labour Prevention Act. How many things that we don't want coming into the country using this method, right? The good cases are counterfeit. The worst cases are poor quality."
"I am quite confident that illicit elements can find themselves going through this platform into the market, so it's time to demand accountability," he added.
Ben Tzion's company designed a program Publican that brings in a huge amount of shipping data to analyse and keep a check on patterns and red flags for any products with potential fraud issues.
Tech firm Ultra discovered that the products on Temu would lead to non-indicative names and untraceable company information. After comparing the same product on its sister-platform Pinduoduo in China, the company noticed that those products came from Xinjiang, located at a distance of eight miles away from Ughyur Detention Centers or 'Cultural Centers', as they are euphemistically called.
Pinduoduo also allegedly bypasses users' cellphone security to observe activities on other apps, check notifications, read private messages and change settings. "We have here a variety of products to show that this is not a one-off. My conclusion is that these products are possibly or very likely associated with or linked to shops either from Xinjiang or manufactured in Xinjiang, and that in itself is a violation of trade policies," Ben Tzion said.
CEO of Ultra speculated that Temu could be an effort to bypass the Uyghur Forced Labor Prevention Act (UFLPA). The act establishes standards to refuse shipments of goods produced or manufactured wholly or partially in the Xinjiang Uyghur Autonomous Region in China.
As per reports, he identified Temu as a potential source of fraud after checking the prices for products and claimed it 'doesn't make sense.'
"I believe that if something is either too good to be true or too cheap to be available, there is a reason behind it," Ben Tzion added. "I wanted to see if we would be able to utilize our technology to understand what's happening here, and what was very visible at the get-go is this is something that was designed to hide the identity of products."
"The bigger picture here, the bigger story here is … the fact that Temu is, by design, exploiting and undermining the U.S. trade policies and economy," he emphasized that there is no mistake that "this is by design," he said.
"It is always cheap," he added. "Under de minimis, there are no duties or tax associates, therefore no inspection. Even using the international postage system is exploiting the U.S. economy … by design keeping products under tax and regulation thresholds," Ben said.
Shipments under $800 would escape inspection, potentially allowing Chinese companies making direct-to-consumer sales to bypass the UFLPA. This loophole, known as de minimis, prompted lawmakers on the Congressional-Executive Commission on China to look into ways to crack down on such shipments. However, no such solution has yet arisen.
"This is why we have taken upon this task to bring it to the attention of both consumers and regulators that it is not a coincidence. It's a strategy," Ben Tzion added.