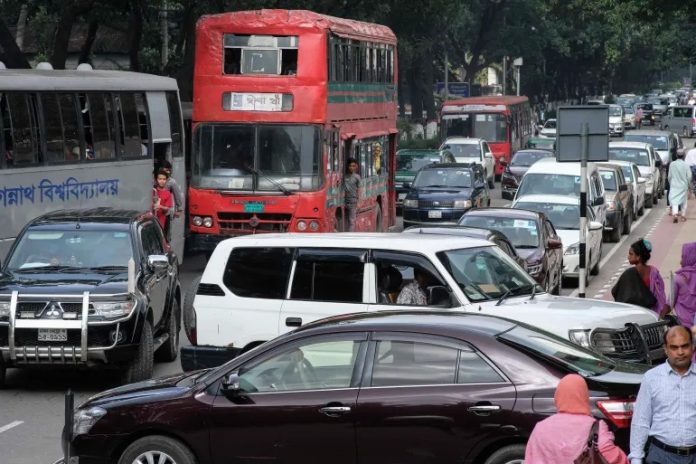 Early last month, Bangladesh and India rolled out bilateral trade in Indian rupees, which was billed by the two countries' governments as a "landmark" settlement. They said it would not only boost their trade volume with each other, but also help them skirt the global dominance of the US dollar.
With a bilateral trade volume worth $16bn, India is Bangladesh's second-largest trading partner after China. Through this deal, Bangladesh will be able to perform rupee transactions to the tune of $2bn — the amount it gets from its exports to India each year. The country imports $14bn worth of goods from its bigger South Asian neighbour annually.
Pointing out this huge trade imbalance, some Bangladeshi economists and financial analysts have expressed their scepticism over trading in rupees. While this arrangement would definitely benefit India and give impetus to its long-cherished aspiration to make the rupee a global currency for trade, they said it would not give Bangladesh any significant advantage.
This trade in rupees will not ease any pressure on the declining foreign reserves of Bangladesh – which, according to the latest calculations from the International Monetary Fund (IMF), now stand at $23.56bn, equal to four months of the country's import bills – down from over $42bn a year ago, these experts said.
In a bid to halt further depletion of those reserves, Bangladesh has already toughened import rules, but that hasn't provided much respite as the greenback comprises 75 percent of the country's foreign reserves and the value of its currency, the taka, has depreciated against the US dollar by more than 25 percent in the last one year.
To avert excessive dependence on the United States dollar, Bangladesh Bank (BB), the country's central bank, last year allowed businesses to settle payments for international trade through the Chinese yuan, whose stockpile is now 1.32 percent, up from 1 percent in 2017.
BB spokesperson Mezbaul Haque said the recent rupee trade provision is "another way of reducing dollar dependency".
Experts, however, think otherwise.
"The calculation is simple," said Zahid Hussain, former lead economist of the World Bank's Dhaka office. "Bangladesh will need to settle its $12bn-plus trade deficit [with India] in dollars. Unless Indian exporters accept taka as a means of settlement, I don't see how rupee trading will help cushion the foreign exchange reserve crisis."
But there is no "obvious loss" from this arrangement for Bangladesh since the use of rupees in imports and exports is voluntary, Hussain added. "India wants to internationalise its currency, and it is taking a step in that direction. Bangladesh, being a friendly neighbour, is probably trying to help out," he said.