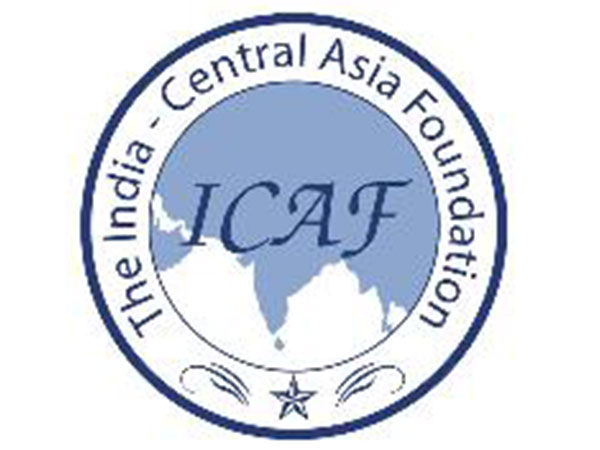 New Delhi [India], April 10: The India Central Asia Foundation is all set to organise the international seminar on Tuesday to discuss contemporary and historical perspectives that are driving today's geopolitical, economic and diplomatic issues and how they impact India.
The three-day seminar titled "Understanding Central Asian Perspectives on Eurasia" is scheduled to take place at the India International Centre (IIC).
"Today, Central Asia is caught between two conflict zones. To its West, the Russian military intervention in Ukraine has brought about fundamental shifts; a strong European geopolitical entity and Russia under stringent sanctions. To its East, intense tension exists between China and the US over the issue of sovereignty. Naval bases are gradually emerging in the Indo-Pacific region," the statement read.
"Both these developments have cast their shadow over Central Asia, as both are not only leading powers but importantly flank Central Asia. In the evolving situation, the Central Asian States are experiencing a sense of vulnerability in terms of security and the absence of economic interaction. The moot question is, how will the strengthened strategic partnership between Russia and China impact Central Asia," the statement added.
According to the statement, the Central Asian States are keen to engage with countries in the southern direction in trade and transit for economic purposes.
However, their landlocked status is a huge connectivity impediment/challenge. At the regional level, the issues at stake are regional cooperation, seeking solutions to migration, transboundary river issues and achieving a higher technological level.
"India has deep interests; strategic, security, economic and reviving its age-old cultural heritage in its strategic neighbourhood. Hence, India has initiated a proactive policy and diplomacy in Central Asia with emphasis on secure, reliable and mutually beneficial connectivity- such as through the Chabahar port and the International North-South Transport Corridor (NSTC) connecting the Eurasian landmass and Central Asian countries with the economies of South Asia and beyond," the statement read.
"It is of utmost importance to understand the evolving processes by discussing and debating these issues with experts and research scholars. Diverse views and aspects of a problem are necessary for policymakers, scholars, etc. It is from these perspectives that The India Central Asia Foundation has organised the international seminar," the statement added.
After the breakup of the Soviet Union in 1991, the geopolitical scenario vastly changed for the Central Asian States (CAS) and is continuing to change against the backdrop of the Russian military intervention in Ukraine.
At present, CAS are not mute spectators and are subjects in their own right. In order to meet the current challenges, they are attempting to forge regional cooperation. However, mention must be made that shared common interests such as counter-terrorism, environmental degradation, the need for security and stability in Afghanistan, etc; their approaches are not uniform. National interests predominate regional concerns.
India has initiated a strategy for enhancing its ties and launched proactive diplomacy. It can leverage its past history of contacts to mutual advantage. In order to play a positive role in Central Asia, it is necessary to understand Central Asian perspectives on issues like security and stability of the Central Asian region and connectivity problems among others.
Besides the 5 Central Asian countries, to look at how the influence of newer players such as Turkey and Iran, are shaping the regional dynamics. Taking cognizance of Russia, and China as the dominant overarching shadows over the region and neighbourhood as a whole, what is the effect of the renewed outreach by the US?
The year-long Russia-Ukraine conflict and its impact on the extended Central Asian-Caspian region, brought to the fore the legacy territorial claims/issues, and possible rebalancing of regional alliances with, and in, some of the other CIS countries like Armenia, and Azerbaijan.
Another area of concern is the aftermath of opaque investments across Eurasia.
Looking a little further East and South, Mongolia and Afghanistan are forgotten states with unresolved issues, in part due to the global Eurocentric focus on the Russia-Ukraine war. The Afghan crisis is a simmering global cum regional humanitarian and terror challenge, that needs continuous attention to be addressed proactively, rather than in a piecemeal or kneejerk manner.
All of these countries and issues are of concern to India not only due to its geographical and regional power status but also as the 2023 chair for two major multi-lateral forums – the G20 and SCO. India, being in the hot seat, will have to lead on all fronts ranging from diplomatic, economic and geopolitical, identify challenges, look for consensus solutions, play mediator where needed, and most importantly use its goodwill and soft power, to position itself as a global bridge.